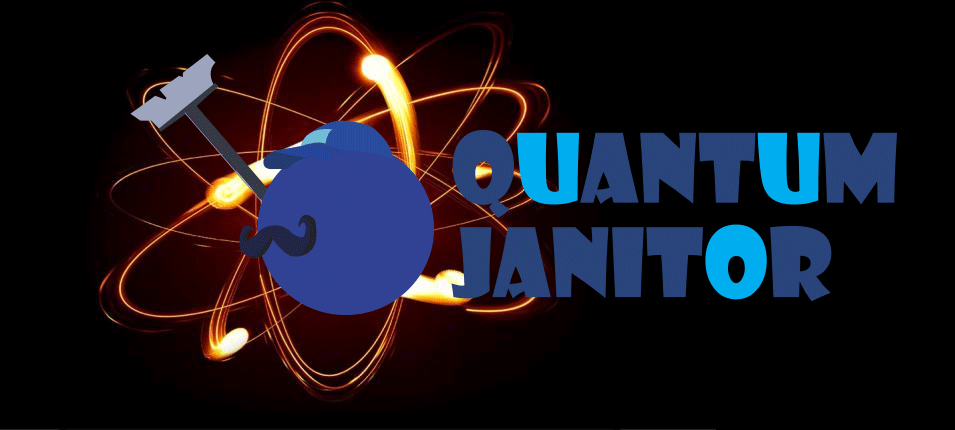 Quantum Janitor
A downloadable Janitor for Windows
My name's George. I'm the janitor at Epic Quantum Computers. I clean the labs and make sure there are towels in the restroom. Nobody notices me, which is fine with me. I hear the lab techs talk about their work, quantum physics, quantum states, how something can change just by looking at it. They love to talk about the nature of reality. They would argue that reality is what is there in the here and now. Others would argue that what could have been and what could be is just as real. There is only one thing I know, cause I been there.
Reality is often inaccurate.

Controls:
WASD - Move
Space bar - Jump
Left mouse button - Swing Mop
Right mouse button Ram attack
ESC or P to Pause
Power the tower by placing the wire connector on the power station next to the tower.
Press 'E' to pick up the connector block. Place the block on power station next to the tower ('E' to drop). This will power the tower.
Touch the tower. Press 'E' to activate the tower, then use the arrow keys to turn the tower left or right. The wall will drop to make a path. Press 'E' again to release from the tower.
There will be places where you could spawn a duplicate Janitor. You would stand on that platform and press 'E' to spawn the duplicate.
In order to switch between the janitors press 'E'
Programmers: James Vaughn, Dennis Slavinsky
Game Designer: Thomas De Girolamo
3D Modeler: Ray N
Audio Designer: Jordan D
Download
Download
TeamBrainDrain_QuantumJanitor.zip
170 MB
Comments
Log in with itch.io to leave a comment.
you forgot to mention that c changes your character